Honda Diagnostic System (HDS)
Honda currently offers three options for the purchase of diagnostic testing tools:
Honda Diagnostic System Tablet Tester (HDS Tablet Tester)
Teradyne Diagnostic System Pocket Tester Kit (Pocket Tester)
Honda Diagnostic System Personal Computer (PC) Software
These tools, and related software/hardware, provide the functionality required to troubleshoot self-diagnostic systems on Honda-produced OBD vehicles.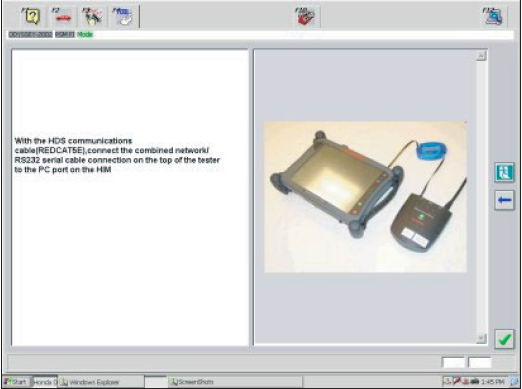 Here is a brief description of each product, with pricing and ordering information.


1. Honda Diagnostic System Tablet Tester (HDS Tablet Tester)

Features:
A portable tablet tester with a 12.1-inch, high-resolution color touch screen
A digital multimeter (DMM)
A bar code scanner wand for fast VIN entry
An integrated Honda Interface Module (HIM) for vehicle communication
A docking station that incorporates expansion ports and a built-in tablet battery charger
One-year warranty from Teradyne Diagnostic Solutions, Ltd.

2. Teradyne Diagnostic System Pocket Tester Kit (Pocket Tester)

Features:
A Teradyne Diagnostic Solutions product
The same tool (hardware) used by Honda and Acura dealers
NOTE:
The software supplied with the Teradyne Pocket Tester is scheduled for two updates a year.
If you want exactly the same update frequency as a Honda or Acura dealer, refer to Honda Diagnostic System (HDS) Software Package for further details (see below).
You do not have to be a Service Express subscriber to order the Teradyne Pocket Tester or the Teradyne Pocket Tester software.
The HDS software package includes software to program three different platforms: the HDS Tablet Tester, the Teradyne Diagnostic System Pocket Tester, and the newest addition, the HDS PC version. The software covers all vehicles from 1992 to current (except for the Honda Passport and Acura SLX**) and includes all the necessary items to monitor, diagnose, and reprogram Honda and Acura control modules.
Honda functions include:
DTC reading and clearing
Snapshot function (capture data relative to a trigger event)
Vehicle data display (value, line graph, or bar graph formats)
DLC locator diagrams
Data list display (real-time display of ECU parameters)
Onboard tutorial
Generic scan tool runs basic tests on non-Honda/Acura vehicles (HDS Tablet and Pocket Tester only)
Control module update functions (HDS Tablet and Pocket Tester only)
Hardware and software requirements:
PC or laptop with either Windows 2000 Professional (SP4 or later) or XP (SP1 or later)
Hard disk drive with at least 400MB of free space
CD-ROM drive (if a high-speed Internet connection is not available)
Type II PC card drive (HDS Tablet only)
RS232 port required to connect PC to HIM (PC version software only)
Monitor capable of displaying in VGA mode or above (1024 x 768 recommended)
Internet connection (high-speed connection recommended)
HIM ( Honda Interface Module)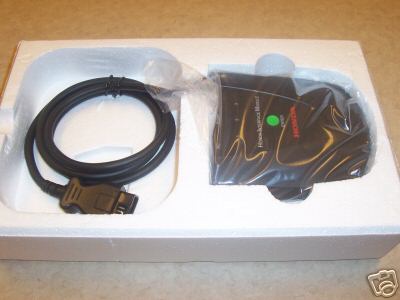 Important notice:
Please note that this page is about original diagnostic tool provided by vehicle manufacturer. The tool can be usually bought only by authorised dealer. We do NOT sell this equipment. The page is intended only for educational purposes.
We provide our own third-party scantools for automotive diagnostics, both for after-market repair and as an alternative for original delaer tools. Please use navigation bars at the top of this page or left navigation menu to select appropriate diagnostic software.